Description
Wordtune group buy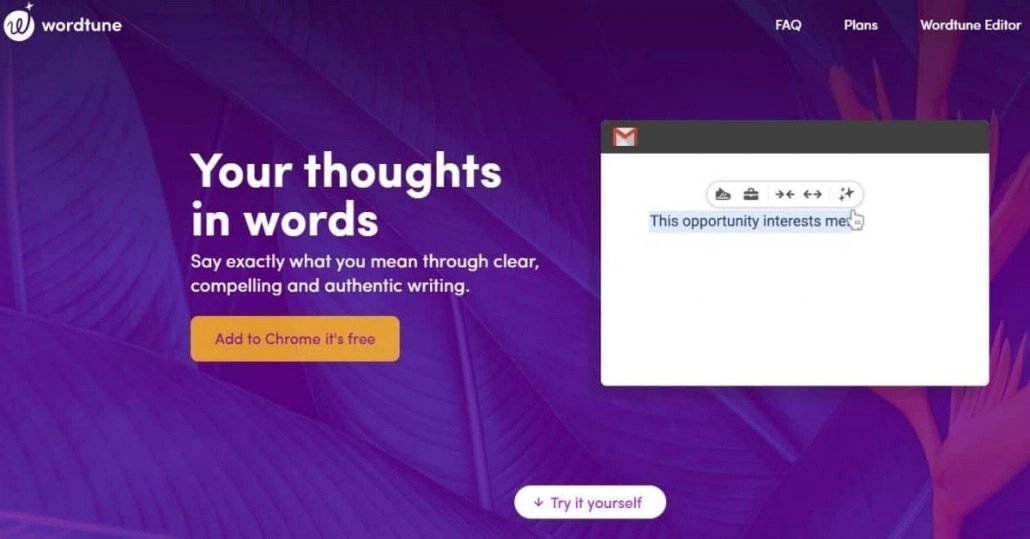 "Wordtune" is a tool that helps people improve their writing by suggesting changes and better ways to say things in their sentences. The term "group buy" usually refers to when several people buy the same item or service at the same time to get a discount. It has some pros and cons, which you can read below:
Pros:
Cost-Effective: Group buys usually offer a reduced cost per individual, making premium services more affordable.

Shared Experience: Users can learn from each other by sharing their experiences, tips, and tricks with the tool.

Encourages Collaboration: A group buy often results in the formation of a community of users who might collaborate on various projects or share ideas on how to make the most out of the tool.

Potential for Extra Benefits: Sometimes, group buys come with added bonuses or perks which might not be available for individual purchasers.

Increased Bargaining Power: A collective group might have better negotiation power for additional benefits, extended trials, or even further discounts.
Cons:
Trust Issues: Group buys often require a central organizer, and there's a risk associated with trusting them with your money.

Service Limitations: Some tools might have usage restrictions or limits. Sharing among a group might lead to reaching these limits more quickly.
Conclusion
Last but not least, tools like Wordtune Group Buy are the crown jewels in a world where content is king. They give companies a huge edge when it comes to making content that not only gets people interested but also gets results. As the digital world gets more competitive, these kinds of tools will definitely become necessary.
What do we offer?
1-year guarantee service
Shared/group account
Unlimited Access including AI
1 device
Direct log in
100% uptime
Dedicated support.